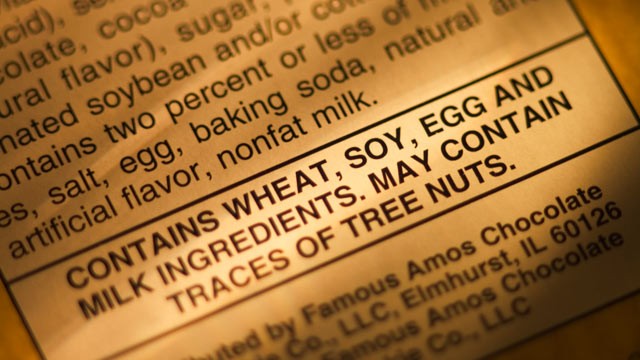 Food allergies are challenging and one may never truly eliminate them.  However, there are several basics to minimize the effects – and to potentially eliminate them.
NINGXIA RED
SULFURZYME
ESSENTIALZYMES-4 or DETOXZYME
OMEGAGIZE
LAVENDER
SALT FLUSH
ELIMINATE SUGAR, DAIRY and GLUTEN
Next on the list:
NINGXIA NITRO
LIFE 5
CEDARWOOD
RAINDROP TECHNIQUE oils layered on bottoms of feet
CLARY SAGE
PROGESSENCE PLUS (for females)
NINGXIA RED:  3 sachets/day (180ml) diluted in equal parts water (Supports all systems of the body and important for overall health)
SULFURZYME: Begin with 2 capsules 3 times a day.  After 3 days, increase to 3 capsules 3 ties a day.  Wait 3 more days, and increase to 4 capsules 3 times a day.  Hold at that level for 1 month.  If symptoms gone, then stay at that level for 3 months before tapering down again.  If symptoms are notgone, increase to 5 capsules 3 times a day.
Dr. Peter Minke and Dr. Ronald Lawrence  have said "There is no upper limit to the amount of Sulfurzyme that one can take."  Where there is an allergy, a skin challenge such as eczema or psoriasis, an autoimmune disease, bone or joint issues, or any issue where the immune function is challenged, there is a deficiency of sulfur.
NOTE:  It is necessary to take far more than a "maintenance amount" in order to bring about change.  Once the level is raised to normal levels, then the amount can be reduced.
ESSENTIALZYMES-4 and/or DETOXZYME:  2 capsules 3 times a day
Enzymes are necessary to properly digest the food and derive the nutritional benefits.
OMEGAGIZE:  2 capsules 3 times a day (may need to be increased)
Omegagize nourishes the brain and supports hormone balance and cardiovascular system.
LAVENDER:  Apply topically anywhere on body and inhale.
Lavender is a natural antihistamine.  Inhaling and applying topically as soon as one has been exposed to the allergens can stop the allergic reaction.  However, it must be repeated OFTEN (every 10 minutes) and used immediately.
NINGXIA NITRO:  2-3 tubes daily
NingXia Nitro has shown remarkable positive benefits for all allergies and diseases.  It is particularly helpful for the cognitive functioning of the brain – and the brain controls everything in the body.  (That is where the Pituitary, Hypythalamus and Pineal glands are located.)